Top Roofers in Rochester New York | Roofing Rochester for over 50 years
City Wide Roofing & Siding in Rochester
A Top Roofing Contractor in Upstate New York
City Wide Roofing and Siding in Webster, NY, has been offering local Rochester roofing and siding services for decades. Our polite and hardworking roofing contractors and customer service team are here to help with your home or business roofing needs. We can help with residential or commercial roofing and siding including roof repair, roof replacement, siding repair, and other home improvement needs. If you're looking for roofing companies in Rochester, NY, call us today or fill out the form to setup a free estimate and roof inspection. We'll help you get your business or home back in good shape.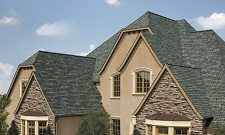 Residential Roofing
Residential roofing for homes in Rochester including houses, barns, sheds, garages and more. These are our core roofing services in Rochester. We bring some of the best in materials and service to homeowners in the nearby communities.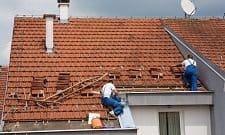 Roof Repair
Repairing your roof will be fast and easy with CityWide. We will see to it that any leaks or missing pieces are sealed, repaired, or replaced. Our Rochester roofing contractors come prepared and equipped for your roof repair service needs.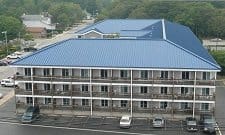 Commercial Roofing
Restaurants, offices, hotels, apartments and all kinds of professional services require roofing repairs, replacement, or other services. We can help your company achieve an affordable solution that long endures the difficult weather of Rochester.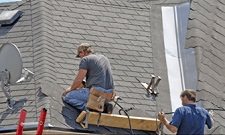 Roof Replacement
There comes a time in an old roof's life where replacement is imminent. When that time arrives, call us and we can see to it that your needs are met adequately within an appropriate price range. We will be happy to provide a great value for your roof replacement.
Roofing & Siding Contractors for Rochester New York
Put aside all the hassle and get ready for a smooth experience. Our Rochester, New York, area roofing and siding contractors are ready to estimate, bid, and schedule your roof repair or replacement for your residential or commercial property. It doesn't matter if it's under construction or an existing building, we can help with your maintenance and repair needs. We'll be sure to bring the right tools, manpower, and materials for your home repair. We'll put a roof over your head that will last years to come and the vinyl siding to ensure it stays sharp. We've been roofing Rochester residential and commercial properties for decades. Call today.
Request A Roofing Estimate
Rochester & Upstate New York Roofing Service Area
We offer roofing and siding services to the Rochester and Upstate New York area. These include but are not limited to Webster, Penfield, Pittsford, Ontario, Fairport, Greece, Irondequoit, East Rochester, Brighton, Henrietta, Hilton, Brockport, Walworth, Williamson, Victor and more. Just give us a call to see if we are available in your area.
Milton Michel
Founder
Tougher than the nails holding your roof together. Milt was a kind-hearted person with a lively spirit that could bring energy into any space. With decades of experience on roof tops, from designing, building and laying the tiles to stripping, gutting and refinishing an old Victorian. His knowledge and expertise helped develop the systems used today to see your roof skillfully finished after roofing Rochester houses and buildings for dozens of years.
Jeffrey Michel
President
Quick witted and kind mannered Jeff is a chip off the old block. With a similar spirit and work ethic to his father, there is no question your roof is in good hands. Jeff has been coordinating roofing and siding projects throughout the Rochester area for nearly 20 years alongside his father. This is a family team you can trust. Building a reputation, one roof at a time. With the goal of providing great service and a great value to our clients.
Roofing Rochester for over 40 years!
Call today to put our knowledge and expertise to work for you. Read some of our verified reviews online, and learn how a new roof can help with energy efficiency or add value to your home for sale. Roofing Rochester is what we do, we will see to it your needs are met, and hopefully exceeded. Schedule an appointment for an estimate today.